The result of continuous research and innovation, it is certainly one of the most requested and appreciated materials.
LIVETECH is the registered trademark resulting from over 20 years of SGM laboratories' activity.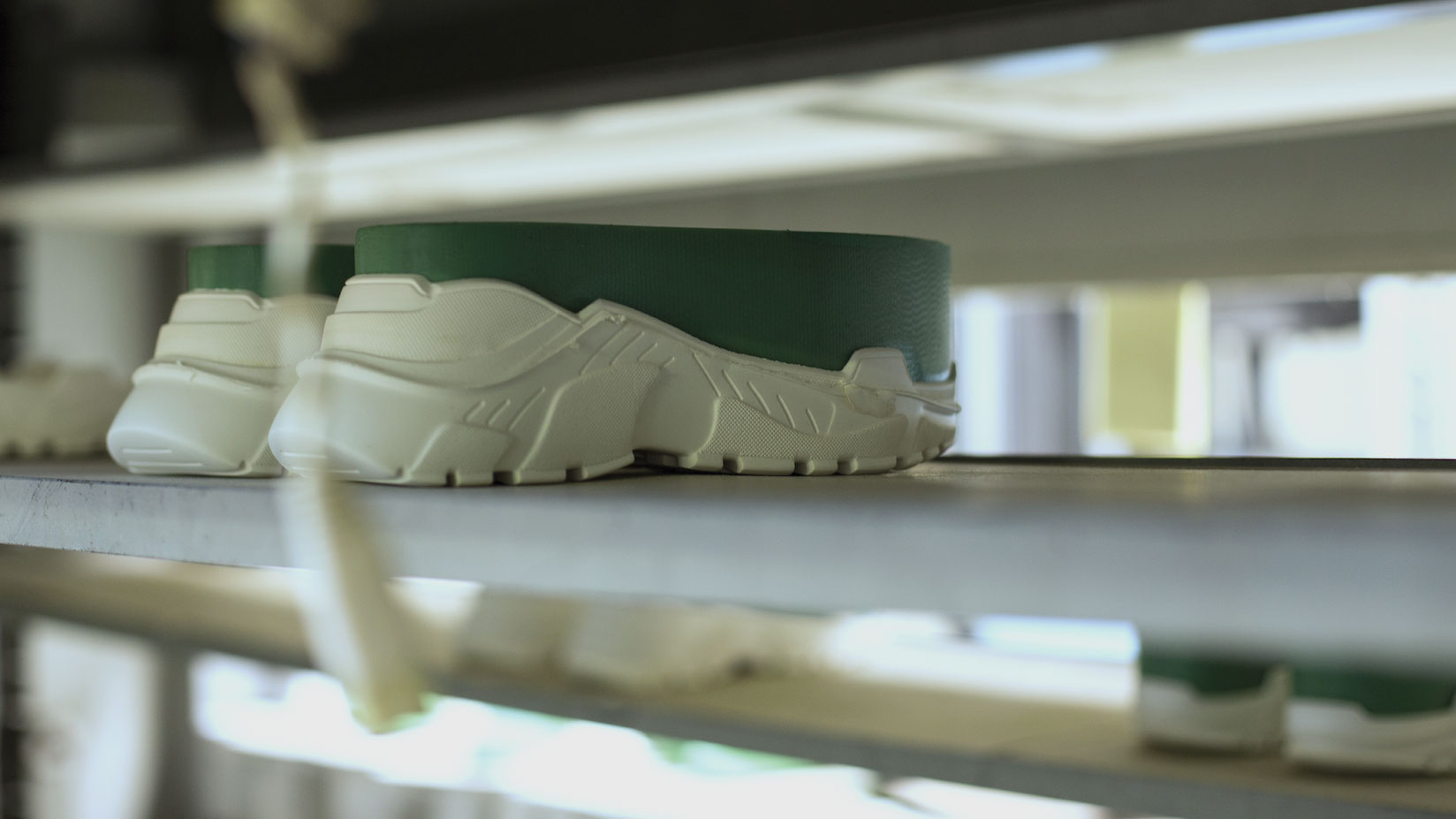 The main features that make it unique are:
lightness, synonymous of a greater comfort than any other material
hypoallergenic & non-toxic
very low susceptibility to abrasions and high durability over time
excellent strength and flexibility
resistant to fungi & bacteria
high thermal insulation in the presence of any external condition (protects the foot inside the shoe, from humidity, cold and heat)
Initially it was recommended for sports and trekking shoes, but thanks to its ability to facilitate the movement of the foot, both during walking and running; and thanks to its many features and the comfort it gives, it has recently been used also in the segment of elegant and high quality footwear.
It is in 2020, a year that will be remembered for a very long time as one of the worst ever, that SGM looks to the future, offering two innovative products to the footwear market.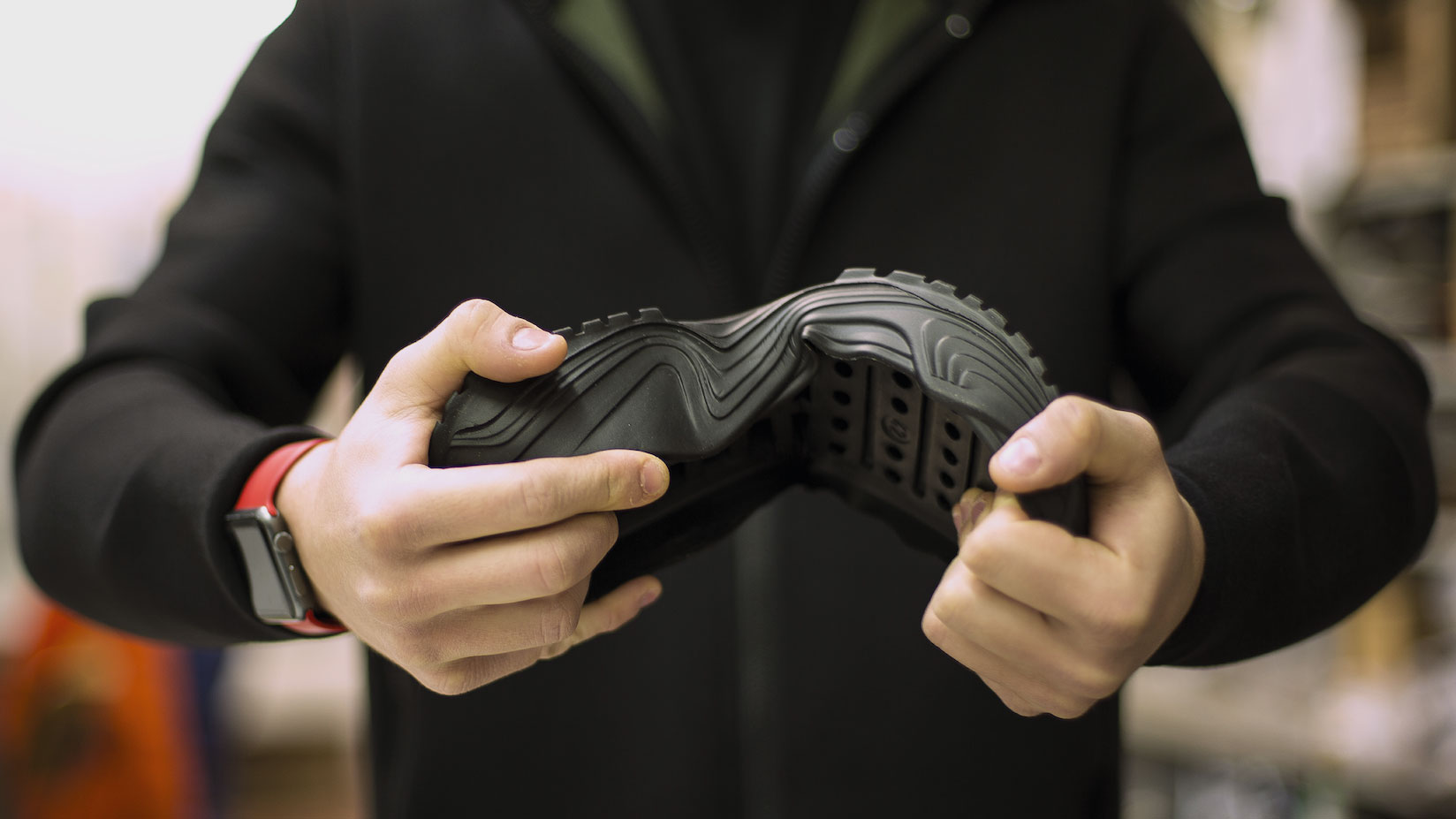 LIVETECH 2.0
Which compared to the EVA on the market is:
3 times more elastic and rubbery
synonymous of:
50% increase in comfort
27% increase in tread grip
up to 99% waterproof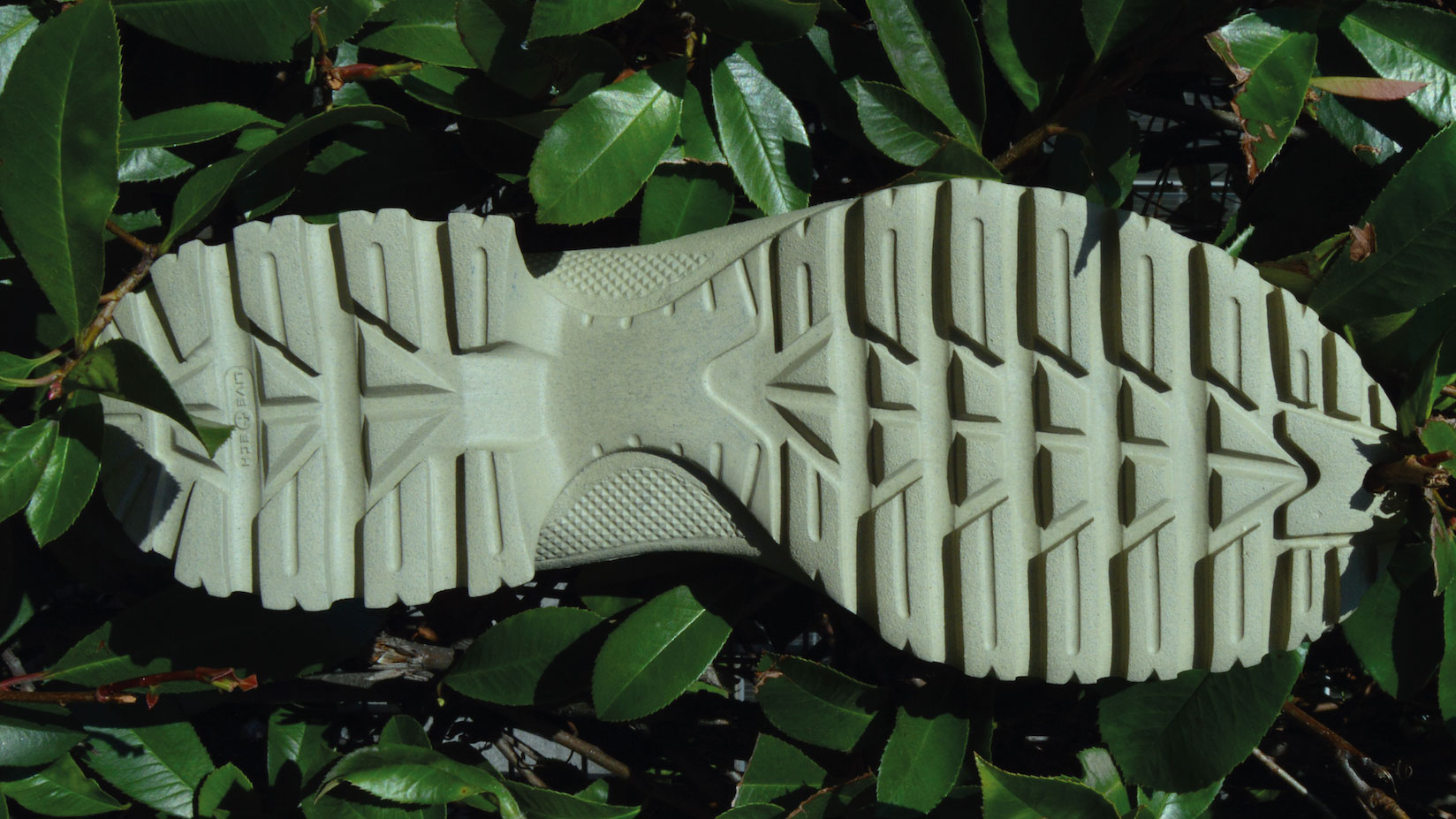 VERDE
Plant compound, made to create items, which are 70% biodegradable,inspired by the green that surrounds the SGM plants; nature is our most precious treasure and in this material there is all the will to preserve it.
"Mi lascio in eredità alla terra, per rinascere dall'erba che amo, se ancora mi vuoi, cercami sotto la suola delle scarpe"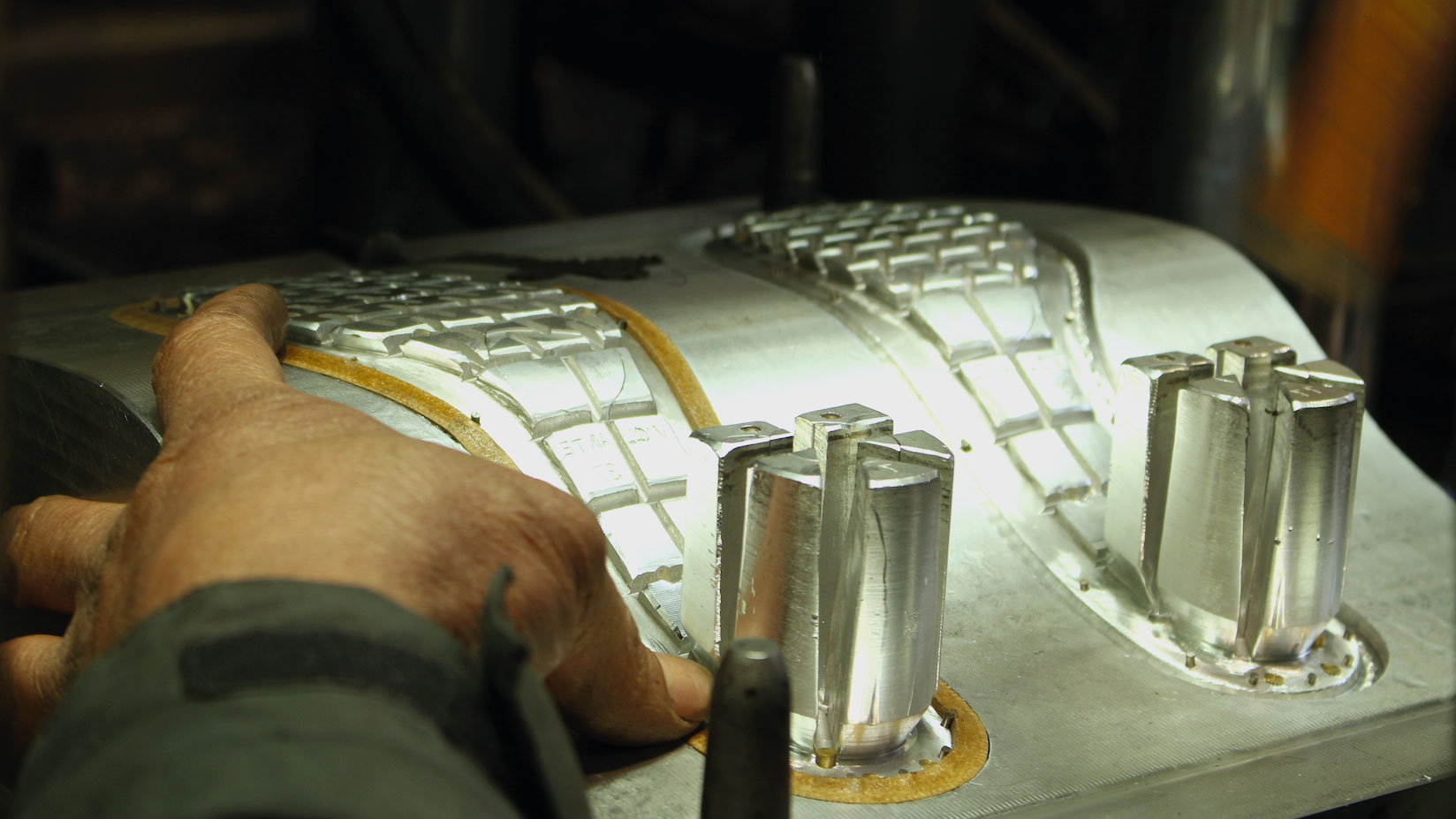 THERMOPLASTIC
Known among professionals with the abbreviation TR, is a thermoplastic material which, combining lightness and elasticity with very high resistance, represents one of the most versatile solutions for the manufacturing of soles for footwear, to be used in different temperature conditions.
Totally recyclable, it can be used for mono or two-tone backgrounds; for this reason it is particularly recommended for backgrounds with a particular or coloured design, and in any case where design is the predominant factor.
PVC
Polyvinyl chloride, commonly known as PVC, allows to modulate the degree of elasticity and to obtain more or less flexible or rigid solutions, thanks to the use of a particular stabilizer.
Impermeability to liquids and gases, resistance to fire and chemical agents, softness and resistance, are all features that make this material one of the most used in many sectors such as technology and construction.
The possibility of being used in one and two-colour solutions, recyclability and moldability are additional features that make PVC a material with an excellent quality / price ratio in the production of shoe bottoms and inserts for the upper.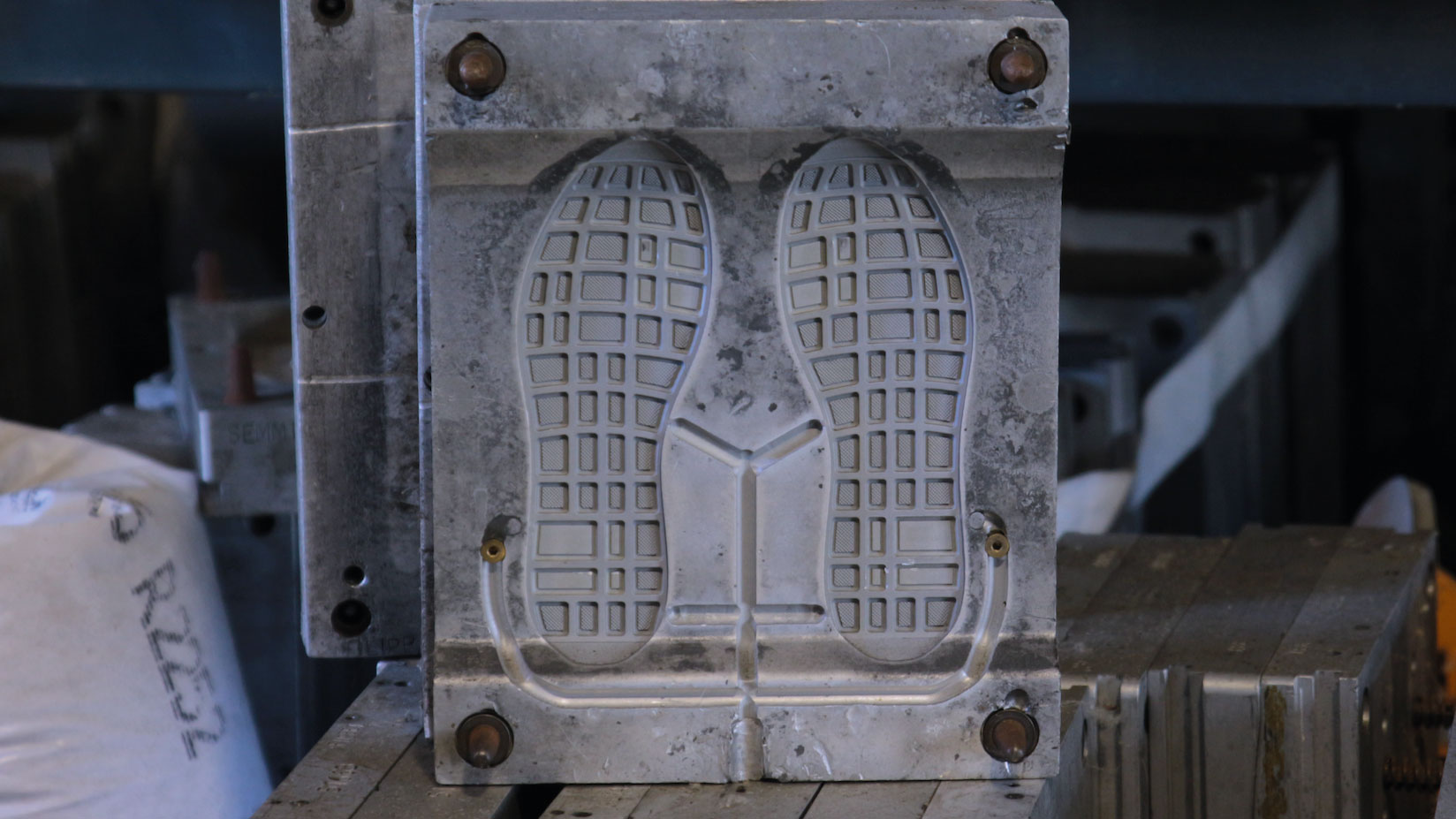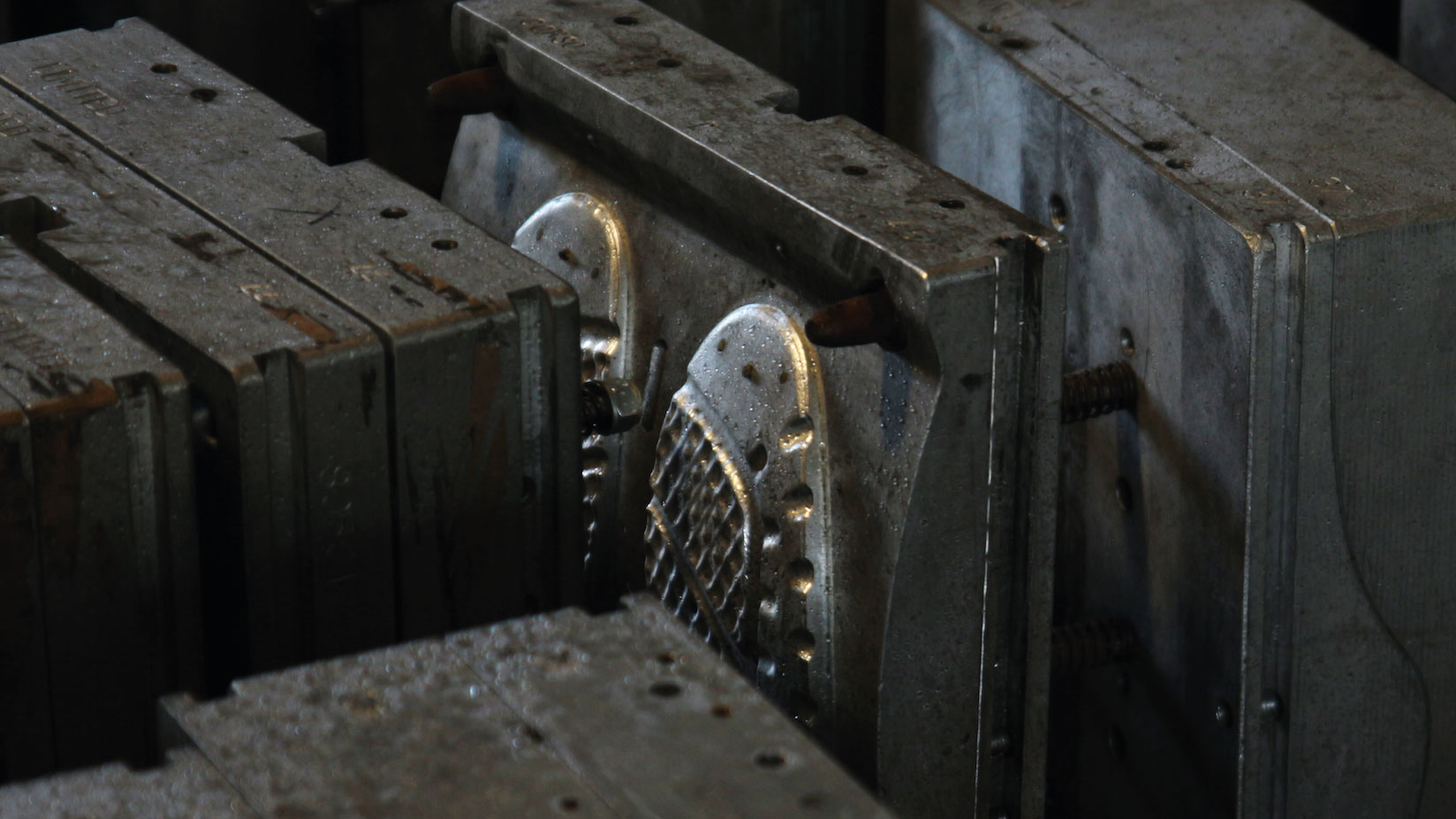 TPU
Thermoplastic polyurethane, made with a special injection molding process that makes it similar to a vulcanized material, without however using particularly complex equipment.
Its exceptional resistance to abrasion, its inalterability over time and its ease of processing make this material ideal for soles for sports and technical footwear.
It is recyclable and allows to achieve high qualitative perfection in both single and two-colour solutions; these are additional features that recommend its use also in bottoms for classic footwear or heels for fine and elegant shoes
TPL
It is a material born from the combination of TPU and PVC, thanks to which it is possible to obtain a high quality / price ratio; the items made of TPL will have low surface abrasion, as well as an absolute lightness which is their main feature.
The total isolation of the foot makes that this material particularly suitable for comfort & casual footwear.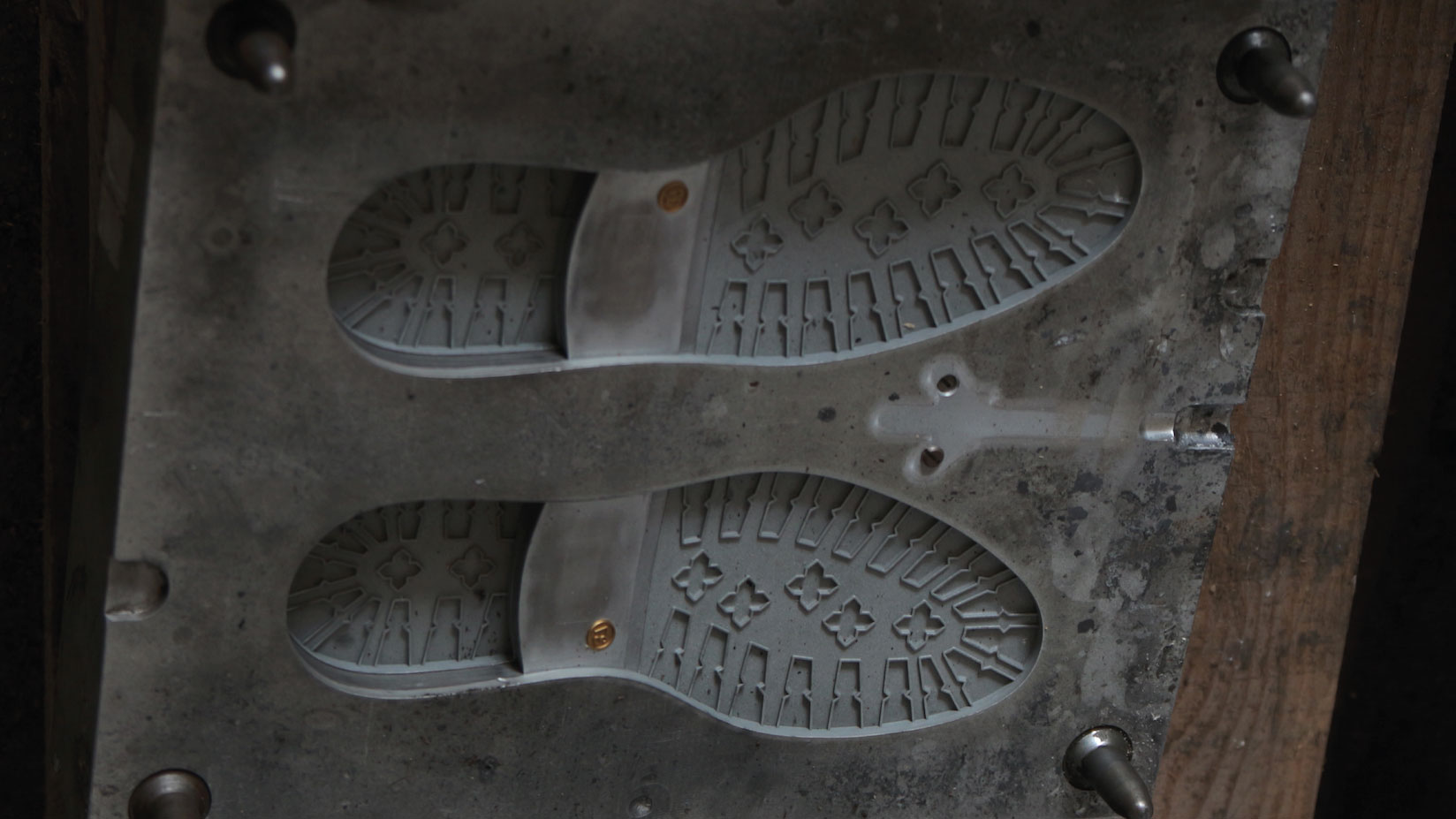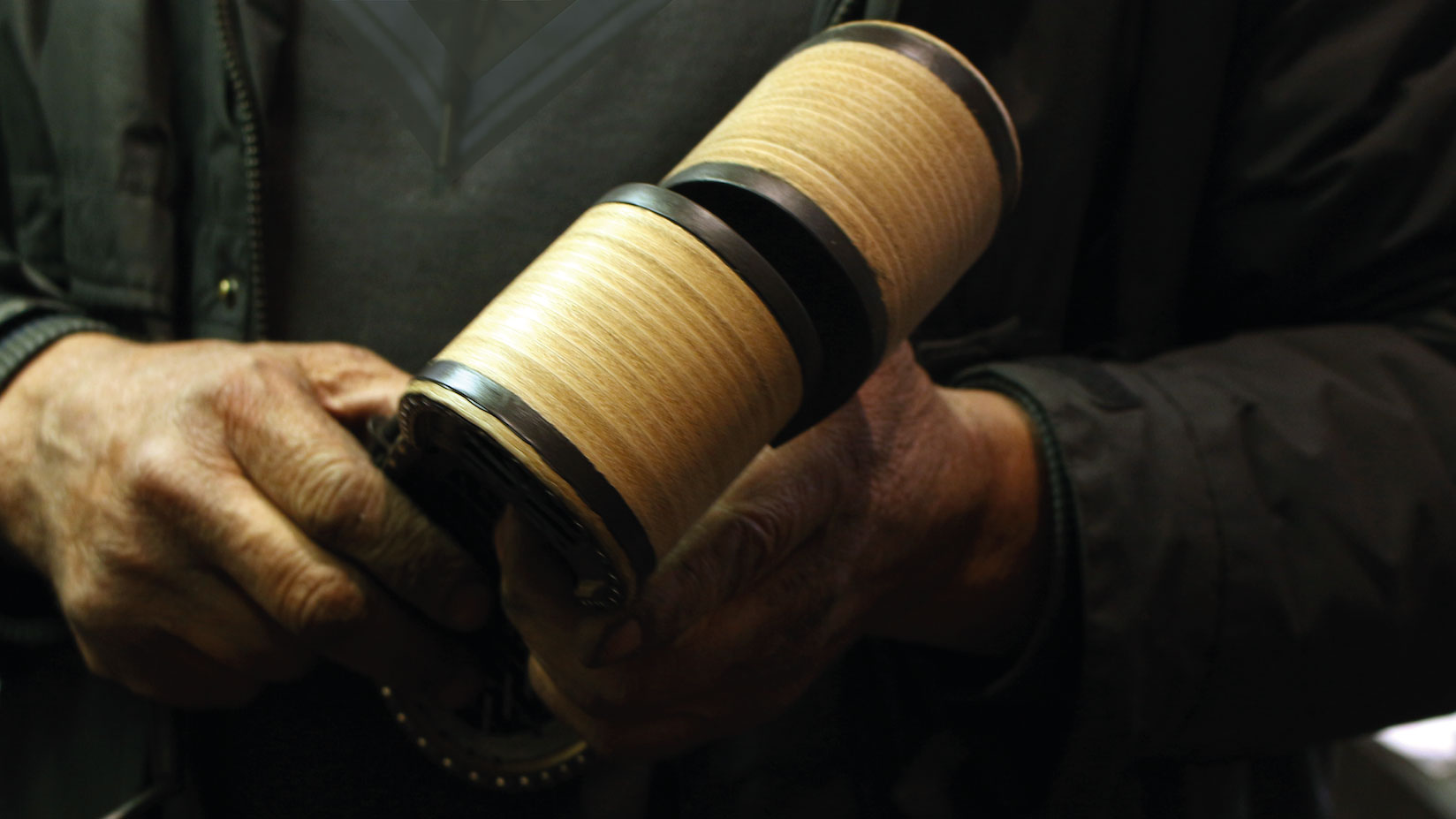 LEATHER
The leather sole has always been the maximum expression of elegance and refinement for both men's and women's footwear among the many advantages of leather, there are:
breathability; keeps the environment inside the shoe cool and dry.
resistance: to the unevenness of the ground as well as to perforation, it becomes an effective barrier between the foot and the ground;
thermal regulation: the temperature of the foot in the shoe
the continuous studies and experiments have allowed SGM to combine the most classic of materials, leather, with the youngest plastic materials, satisfying the demand for particular and innovative solutions, which is typical of the fashion world.