The SGM company has been dedicated to the manufacturing and marketing of soles and accessories for footwear since 1978, when it was set up by Mr. Angelo Sgariglia.
Continuous innovation and technological research, both in materials and manufacturing techniques, have led the company to play a leading role on the international market.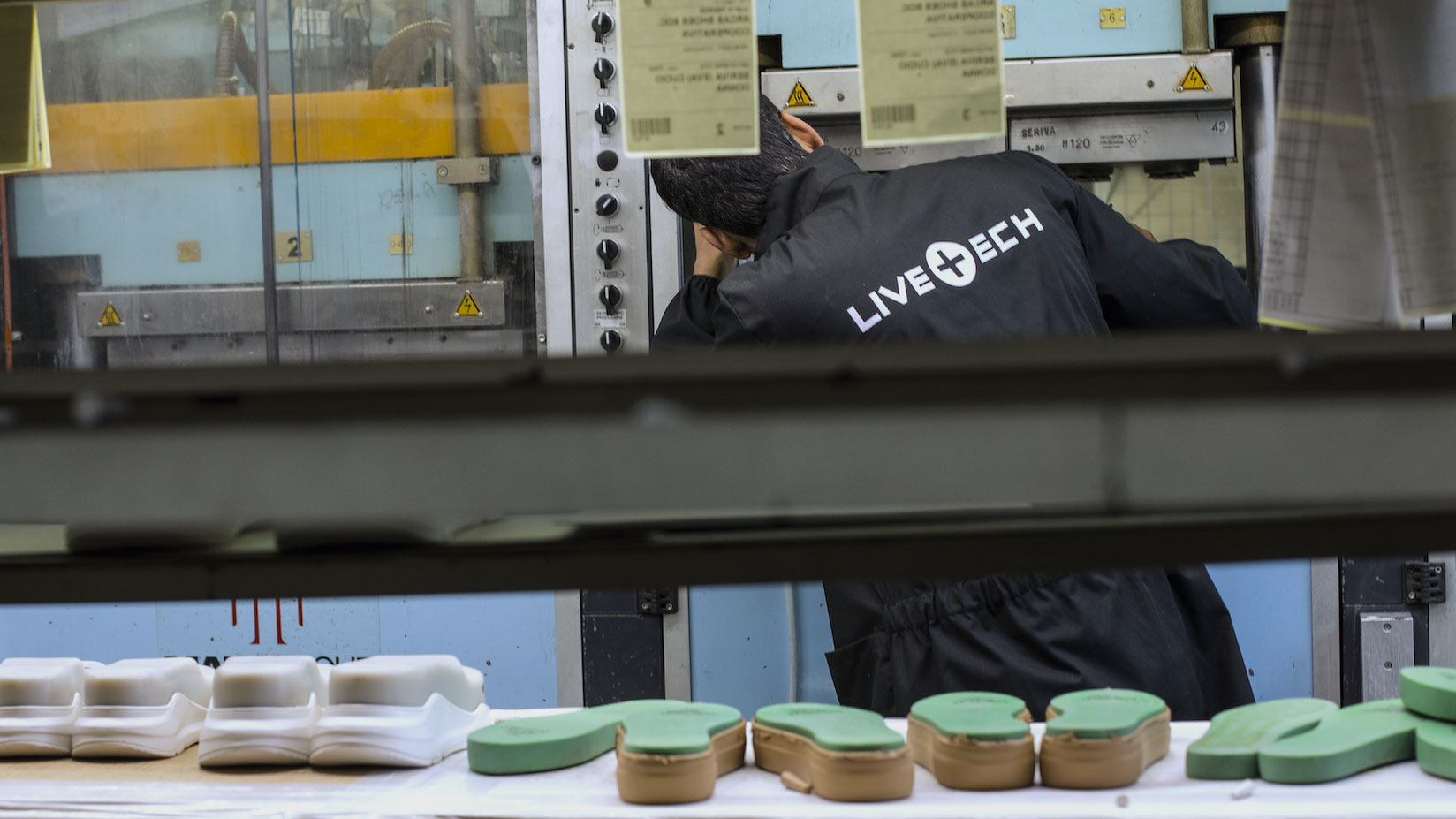 Beyond confirming and consolidating the role of market leader, the generational handover has also favored the transformation of the production process, combining total industrialization with the high quality standards, which are typical of handicraft and have always distinguished this company.
These are the reasons why the most important footwear brands worldwide, have chosen and continue to choose SGM for the creation of their collections; both by choosing soles available from the catalog, one of the largest on the market, with its 500 articles, each of which with more than 50 different colour possibilities; and by creating their own personalized and totally exclusive item.
In this delicate process, SGM's style office and technicians, accompany the stylist, from the very first phase of planning & design, making his designs and ideas a reality, and supporting the customer in the final industrialization of the project.
The use of hi-tech systems, continuously updated to the latest technological standards, the quality of the product made, and not least the distribution of the product itself, which has always made of its punctuality a source of pride for the company, are just few of the points of strength, which lead the service offered by SGM to absolute excellence levels.
The materials used are:
LIVETECH® of absolute modernity and lightness, among the materials produced in SGM it is the most important one.
compact materials:
THERMOPLASTIC (aka TR) – PVC – TPU – TPL without or with finishes such as bands, welts, inserts, hollow.